Il progetto è finalizzato alla preparazione di sensori portatili per esplosivi basati su nanofili di semiconduttori o nanotubi di carbonio. Le nanostrutture consentono la preparazione di sensori chimici sensibili, molto compatti e leggeri che possono essere trasportati da veicoli senza pilota come i droni per esplorare ambienti pericolosi senza l'intervento umano diretto. I dispositivi basati su nanostrutture funzionalizzate hanno il vantaggio di un consumo elettrico molto basso, un'elevata sensibilità chimica, una tecnologia semplice.
IMEM è impegnato nel coordinamento del progetto, nella preparazione dei dispositivi basati su nanofili e nella preparazione del sistema sensore-drone.
Partner del progetto:
Istituto di Fisica, Accademia Nazionale delle Scienze dell'Azerbaijan

Dipartimento di Chimica, di Scienze delle vita e della Sostenibilità, Università di Parma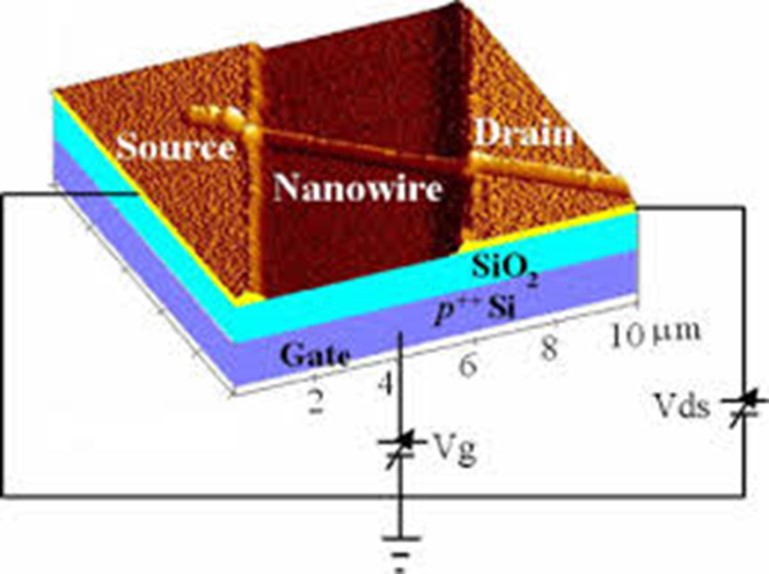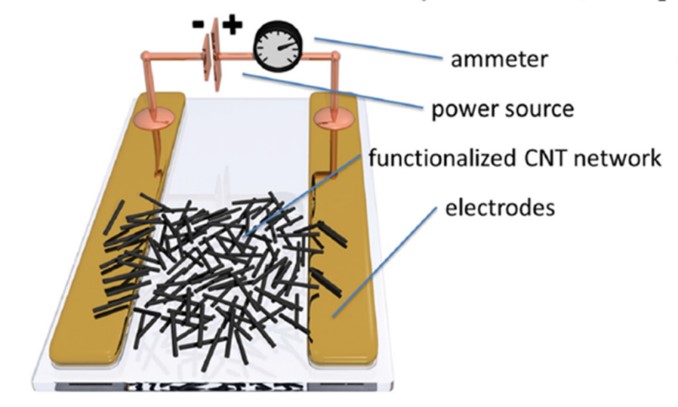 Official website:
Pubblicazioni
L. Seravalli, M. Bosi, S. Beretta, F. Rossi, D. Bersani, N. Musayeva, C. Ferrari
"Extra-long and taper-free germanium nanowires: use of an alternative Ge precursor for longer nanostructures"
Nanotechnology 30 (2019) 415603
S. Beretta, M. Bosi, C. Ferrari, C. Frigeri, P. Frigeri, L. Lazzarini, L. Seravalli, G. Trevisi, F. Sansone, L. Baldini, N. Musayeva, R. Jabbarov
"Portable sensors for unmanned explosive detection"
Oral contribution to  Advanced Research Workshop on Explosives Detection, Florence, Italy, Oct. 17-18th 2018.
N Musayeva, T Orujov, R Hasanov, C Sultanov, C Ferrari, C Frigeri,G.Trevisi, S.Beretta, M.Bosi, R.Verucchi, L.Aversa, F.Sansone, F.Rispoli, L.Baldini
"Growth and functionalization of carbon nanotubes for nitroaromatic explosive detection"
Materials Today: Proceedings 20, 46-49
S Beretta, M Bosi, L Seravalli, N Musayeva, C Ferrari
Orientation of germanium nanowires on germanium and silicon substrates for nanodevices
Materials Today: Proceedings 20, 30-36
M Bosi, S Beretta, L Seravalli, F Rossi, G Trevisi, P Frigeri, E Gombia
Synthesis, characterization and chemical functionalization of germanium nanowires
Nano-M&D 2019, 31
G. Attolini, S. Beretta,M. Bosi, C. Ferrari, C. Frigeri, P. Frigeri, E. Gombia, L. Lazzarini, F. Rossi, L. Seravalli, G. Trevisi,  R. Hasanov, G. Gahramanova, N. Musayeva, T. Orujov, F. Sansone, L. Baldini, F. Rispoli, Z.S. Momtaz, P. Pingue, S. Roddaro
UnExploDe: Portable Sensors for Unmanned Explosive Detection
NATO science for peace and security series (Online), ISSN: 1874-6586